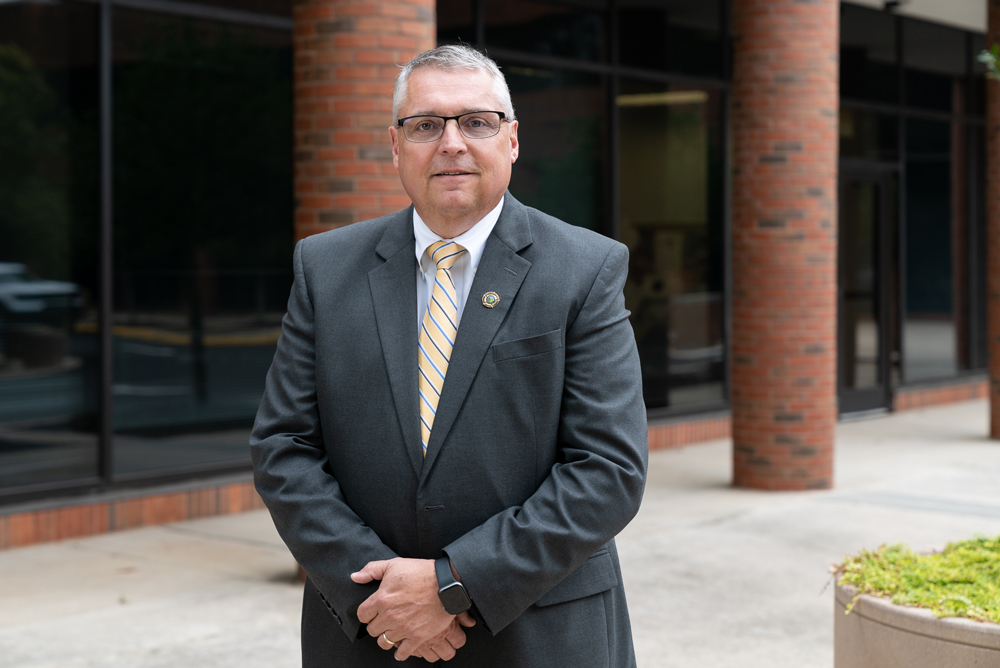 Sheriff Van W. Shaw began his law enforcement career with the North Carolina State Bureau of Investigation (NCSBI) in 1987. During his career with the NCSBI he served as the Deputy Assistant Director of the Special Operations Division, Special Agent in Charge of the Special Services Unit and the Clandestine Laboratory Response Unit, Assistant Special Agent in Charge of the Southern Piedmont Field District, and as a Special Agent with assignments that have included Drug Investigations, General Criminal Investigations, Arson and Crime Scene Response and Clandestine Drug Laboratory investigations. He served on the SBI's Special Response Team for thirteen years and was a Specialized Law Enforcement Instructor for the State of North Carolina. In 2015, Sheriff Shaw retired from the NCSBI as the Deputy Director of the agency.
In 2015, Sheriff Shaw joined to the Cabarrus County Sheriff's Office to oversee its Criminal Investigation Division. This division of the Sheriff's Office includes criminal investigations, vice, narcotics and gang investigations, sex offender enforcement, crime scene investigation and property and evidence control.
In 2018, Sheriff Shaw was promoted to the position of Chief Deputy of the Cabarrus County Sheriff's Office and oversaw the daily operations of the Sheriff's Office. On November 6th, 2018, Sheriff Shaw was elected as Cabarrus County's 38th Sheriff and officially took office on December 1st, 2018.
Sheriff Shaw completed his Undergraduate degree in Political Science at Elon University and received a Master's Degree in Business Administration at Pfeiffer University. He is also a graduate of North Carolina State University's Administrative Officers Management Program.
Sheriff Shaw also served in the United States Army Reserves as a Military Police Officer for ten years.